Who we are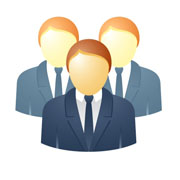 VMax Web Solutions is a Best Web Design Company in Kanchipuram.
We offer wide range of Professional Web Services including Web Hosting, Domain Registration, Web Design, Web Development, Content Management System Design (CMS), ECommerce Site Design, Custom Web Design
Search Engine Optimization (SEO), Web Site Redesign, Website maintenance, Logo Design, Brochure Design and Business card design.
Our domain expertise, technical excellence and unique culture help businesses thrive and be future-ready.
Our Policy
Mission
Delivering Class Leading Web Services for all kind of Organizations around the World
Vision
collaborative spirit, unrelenting dedication and expert thinking
Values
Quality Of Service
Customer is the topmost asset
Where We are from
We are from Kanchipuram, TamilNadu, India.
We Provide Best Web Design, Web Development Services in Ariyalur, Chennai, Coimbatore, Cuddalore, Dharmapuri, Dindigul, Erode, Kancheepuram, Kanyakumari, Karur, Krishnagiri, Madurai, Nagapattinam, Namakkal, Perambalur, Pudukottai, Ramanathapuram, Salem, Sivaganga, Thanjavur, The Nilgiris, Theni, Thiruvallur, Thiruvannamalai, Thiruvarur, Thirunelveli, Tiruppur, Trichirappalli, Tuticorin, Vellore, Villupuram and Virudhunagar District.